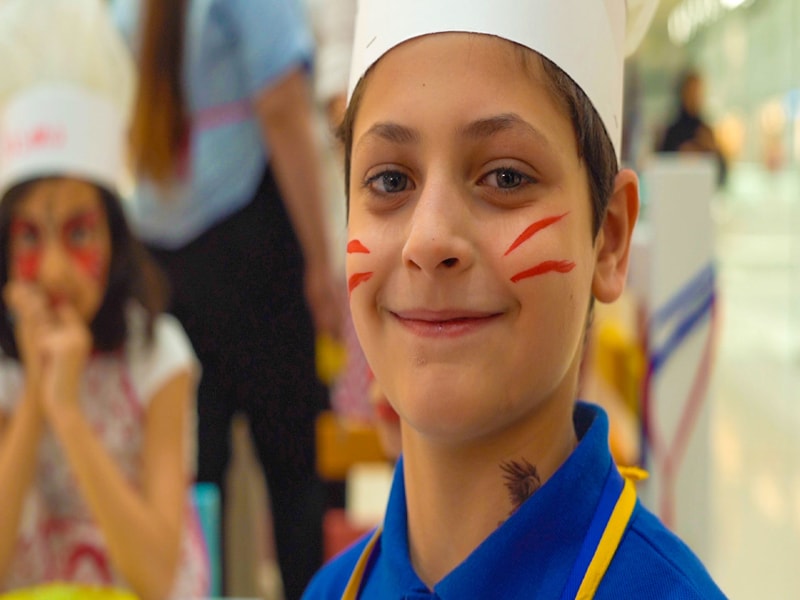 < Back to listing
Matajer malls in Sharjah spread sustainability message this summer with children's gardening sessions
Sharjah Holding PJSC, a joint venture between Majid Al Futtaim Properties and Sharjah Asset Management, is offering eco-minded families an opportunity to participate in green initiatives and spread the message of a sustainable lifestyle at its Matajer community malls from August 18 until August 31.
Youngsters will turn into little farmers this summer to make the city green and vibrant with skills they pick at the special gardening sessions at Matajer Al Juraina and Matajer Al Mirgab, Sharjah's favourite neighbourhood malls. As part of its effort to build a community that is environmentally friendly, children will be taught how to plant seeds, create floral headpieces and even contribute towards creating a community garden at the mall this summer. The malls have also collaborated with Sharjah Municipality to decorate the malls' landscaping areas, nearby parks and roads with the flowers that the children plan during the workshops.
"It is crucial that we create a more sustainable future for ourselves and future generations and we can do that by nurturing kids to respect and protect the planet," said Hamad Al Lawati – Community Malls Senior Manager, Majid Al Futtaim. Add the rewarding part
"We've organised
Little Farmers
workshops for children where they won't only get to enjoy their summer and Eid Al Adha holidays with exciting activities but learn an important lesson in preserving the environment. And while they are busy in our supervised little indoor community garden, parents can shop care free out their favourite lifestyle brands and take some time out at one of the multi-cuisine restaurants at the malls."

Little Farmers
From August 20 until August 31, Matajer Al Juraina will set up a children's play area to resembles a mini-garden and assist them in planting flowers and vegetables and teach them sustainable habits. Children will be provided with the necessary tools and items to create their pots safely. These fun and educational workshops also include free face-painting and will run from 5pm until 10pm daily.
Eid Al Adha Festivities
To mark the Eid holiday, the malls' interiors will be decked in blooms and verdant foliage. Fairy lights entwined between the leaves will give the lush displays an ethereal look, as will quirky decorations crafted from 'upcycled' waste. I don't think we should mention this
Young visitors at will be encouraged to use their imaginations to make herbaceous headwear, fashioning crowns from flowers. These special sessions will take place from 6pm to 10pm on the four days of Eid Al Adha at Matajer Al Juraina and Matajer Al Mirgab.
The malls will also have a quirky balloon artist who will create rubber flowers and cute animal characters for children during the festival.
Spend and Win
While their offspring are engaged in productive activities, parents can enjoy browsing the stores in peace – and win fabulous prizes at all the Matajer malls – Matajer Al Juraina, Matajer Al Quoz, Matajer Al Mirgab and Matajer Al Khan.
Mall GiftCards worth AED 1,000 are up for grabs daily to those shopping for just AED 100 – and from Thursdays to Saturdays, their chances of winning will double.
For more information, visit:
http://www.matajersharjah.com/