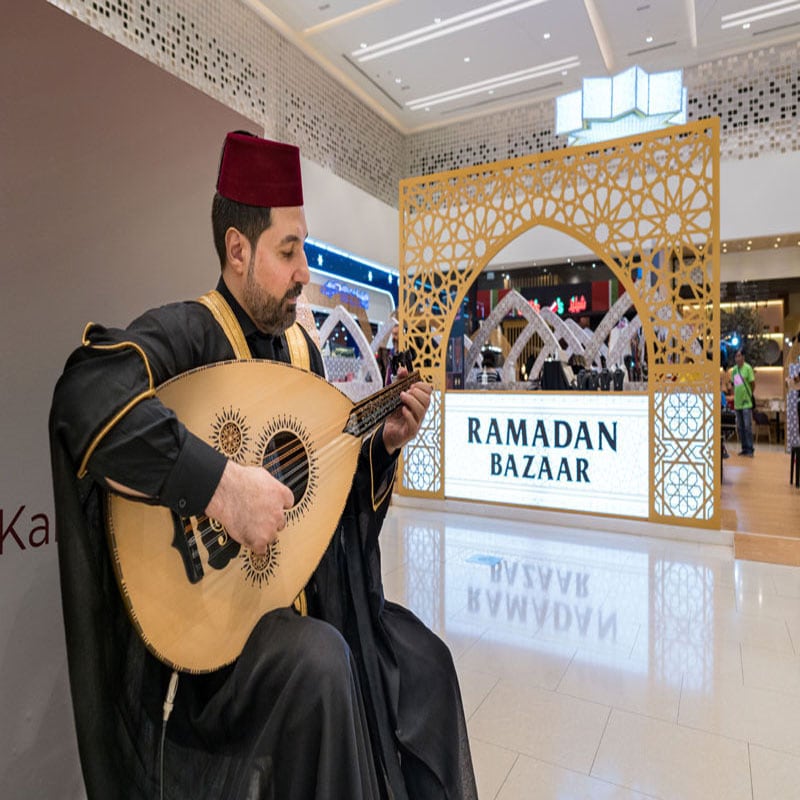 < Back to listing
Majid Al Futtaim's community malls in the UAE support homegrown brands at special Ramadan Bazaar this month
• Find unique items to spruce up your wardrobe and home this Holy Month
• Pick up homemade sweets and chocolates to gift family and friends
• Visitors can win a BMW X1 car, airline tickets or AED 10,000 Mall GiftCard every week during Sharjah Ramadan Shopping Festival
• Enjoy the malls' hospitality and traditional Ramadan-themed décor with friends and family
Majid Al Futtaim's neighbourhood malls in the UAE are building community spirit this month with exclusive Ramadan markets where shoppers can buy artisanal products and one-of-a-kind pieces from homegrown brands.

With the aim of giving resident entrepreneurs and local brands an opportunity to showcase their distinct offerings and grow their customer base, City Centre Me'aisem in Dubai and Matajer Al Juraina in Sharjah have organised special Ramadan Bazaars with 20 handpicked vendors selling everything from kitchen homeware and abayas, to oud and speciality honey.

"This Ramadan, we want visitors to embrace the community spirt and spend precious time with family and friends. They can gather at the mall to break their fast and then visit the exclusive Ramadan Bazaar where they will find a plethora of unique knick-knacks, toys, jewellery and fashionwear created right here in the UAE. The Ramadan Bazaar is also the perfect platform for homegrown brands to grow their business and create a buzz for their products," said Hamad Al Lawati, Senior Mall Manager for Majid Al Futtaim Properties, Neighbourhood & Community Shopping Malls (UAE & Oman)

The Ramadan Bazaar at City Centre Me'aisem will be open daily from 2pm to 12-midnight throughout Ramadan and Eid. At Matajer Al Juraina, the bazaar will be on from 8pm until 12-midnight on weekdays and until 1am on weekends until June 2.

Sharjah Ramadan Shopping Festival
Matajer Al Juraina, Matajer Al Mirgab, Matajer Al Quoz and Matajer Al Khan, and My City Centre Al Nasseriya are participating in Sharjah's Ramadan Shopping Festival with special promotions and sales at all major stores. Shoppers who spend AED 100 at the malls can enter a draw to win a brand-new BMW X1 car, Air Arabia tickets to any destination of their choice or an AED 10,000 Mall GiftCard every week during the Holy Month.

Hospitality Corner
City Centre Me'aisam and My City Centre Al Barsha in Dubai, and My City Centre Masdar in Abu Dhabi will be serving fresh juices to visitors during Iftar, while an oud player will entertain them daily from 8pm until 11pm. Matajer Al Juraina in Sharjah will be offering fresh coffee, dates and Arabic sweets to visitors during Iftar, as well.

Ramadan Décor
The malls will be transformed with elegant, traditional décor to mark the Holy Month. Visitors are invited to enjoy the soothing and spiritual ambiance and participate in cultural activities all month. The sparkling cultural symbols hanging from the ceiling and bright arabesque motifs that adorn every corner of the malls reflect the spirit of peace, tranquillity and hospitality during the Holy Month.