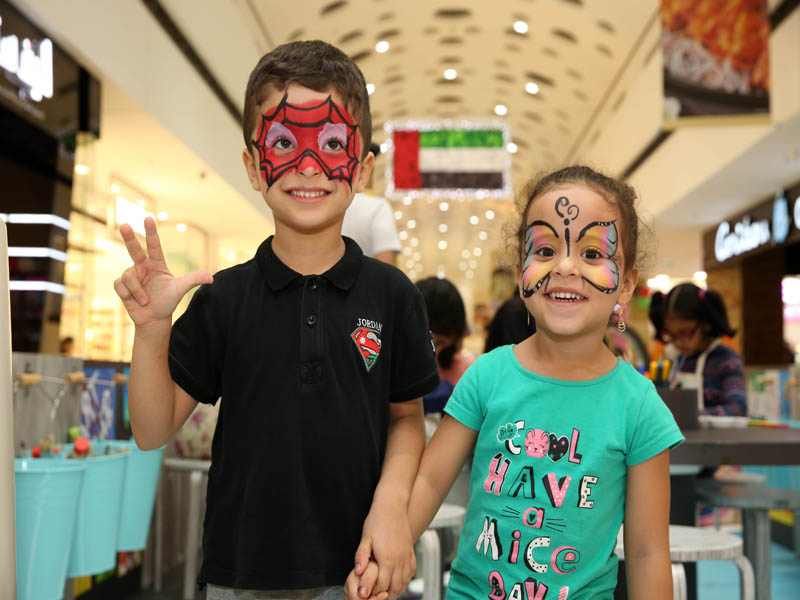 < Back to listing
Matajer malls' free Art Lab workshops for communities in Sharjah a massive success
Sharjah Holding PJSC, a partnership between Majid Al Futtaim-Properties and Sharjah Asset Management gave back to communities in Sharjah by hosting free creative workshops for families and millennials at its Matajer malls this month.

Matajer Al Juraina and Matajer Al Mirgab transformed into dynamic creative hubs to host fun and educational activities for visitors of all ages close to home. Kids and adults had an opportunity to join interactive workshops from piano and drum playing sessions to a diverse range of visual artforms, including glass painting, pointillism and calligraphy.

On National Day weekend, Matajer Al Mirgab also held pottery workshops where families learned about its history as one of the oldest handcrafts in the UAE and were guided into making their own customised pieces.