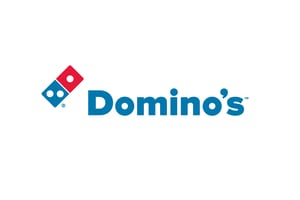 Opening Hours

10:00 AM - 03:00 AM
Domino's Pizza, well known for serving fresh hand-crafted supreme quality pizzas, wide range selection of breads and chicken sides as well as delicious desserts. The brand believes in delivering great value that is accessible to everyone every day.
Their number one priority is the health and safety of customers and team members. Apart from strict measures implemented in stores, they also launched Zero Contact Delivery: drivers use a stool to place the customers order on while they step back 2 meters to keep a safe distance, guaranteeing a worry-free delivery.
Founded in 1960, Domino's Pizza is the recognized world leader in pizza delivery and is operating in more than 90 countries around the world with more than 17,000 stores serving over 2 million pizzas a day.
Other Stores